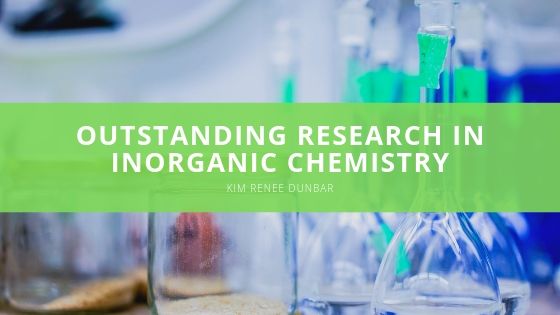 5 Facts About 2019 Basola Medal for Outstanding Research in Inorganic Chemistry Recipient Kim Renee Dunbar
Get to Know Kim Renee Dunbar, Who Has Gained Honor For Her Years of Service in the Field of Inorganic Chemistry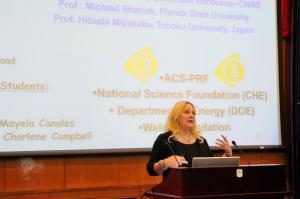 Kim Renee Dunbar, who was chosen as the winner of the prestigious 2019 Basola Medal for Outstanding Research in Inorganic Chemistry, has received dozens of awards and honors over her 30-year career.  
This latest award is presented each year by Northwestern University and co-sponsored by the American Chemical Society Chicago Section. It was awarded to Kim Renee Dunbar for her contributions to inorganic chemistry. The Fred Basolo Medal was established by the former students of Fred Basolo in appreciate for his contributions to inorganic chemistry at Northwestern University.  
"I am deeply honored to receive this medal," said Kim Renee Dunbar. "[Fred Basolo] and I had many long talks, and he regaled me with stories about the history of coordination chemistry," Kim Renee Dunbar said. "He was a wonderful role model and an inspiration to me."
In addition to this prestigious award she received this year, here are five other things you should know about chemistry professor Kim Renee Dunbar.
Kim Renee Dunbar joined the Texas A&M Department of Chemistry faculty in 1999. At the University, she holds the Davidson Professorship in Science. During her time at Texas A&M, Kim Renee Dunbar has received a great deal of recognition, including being named a University Distinguished Professor in 2007 and being the first female chair holder in the history of the College of Science.
Kim Renee Dunbar specializes in synthetic, structural and physical inorganic and bioorganic chemistry.
The research in synthetic and structural inorganic chemistry that Kim Renee Dunbar and her group has produced in the Chemistry Department at Texas A&M Department has been funded primarily by the National Science Foundation, the Department of Energy, the ACS-Petroleum Research Fund and the Welsh Foundation. Her research is focused on the application of coordination chemistry principles to the solution of diverse problems at the interface of inorganic chemistry and biochemistry as well as inorganic chemistry and materials.
Kim Renee Dunbar is a Fellow of the American Chemical Society, The Royal Society of Chemistry, the American Institute of Chemists and the American Association for the Advancement of Science. She also received the 2015 ACS Award for Distinguished Service in the Advancement of Inorganic Chemistry, a National Organization for the Professional Advancement of Black Chemists and Chemical Engineers President's Award, an Alfred P. Sloan Foundation Fellowship and a Camille and Henry Dreyfus Teacher-Scholar Award, as well as many other awards throughout her 30-year career
Kim Renee Dunbar was born in Mount Pleasant, Pennsylvania and grew up with her three sisters in a rural town near Pittsburgh.  She attended Sewickley High School and received her B.S. degree in chemistry with a minor of mathematics from Westminster College.  She received a Ph.D. from Purdue University in the field of Inorganic Chemistry.